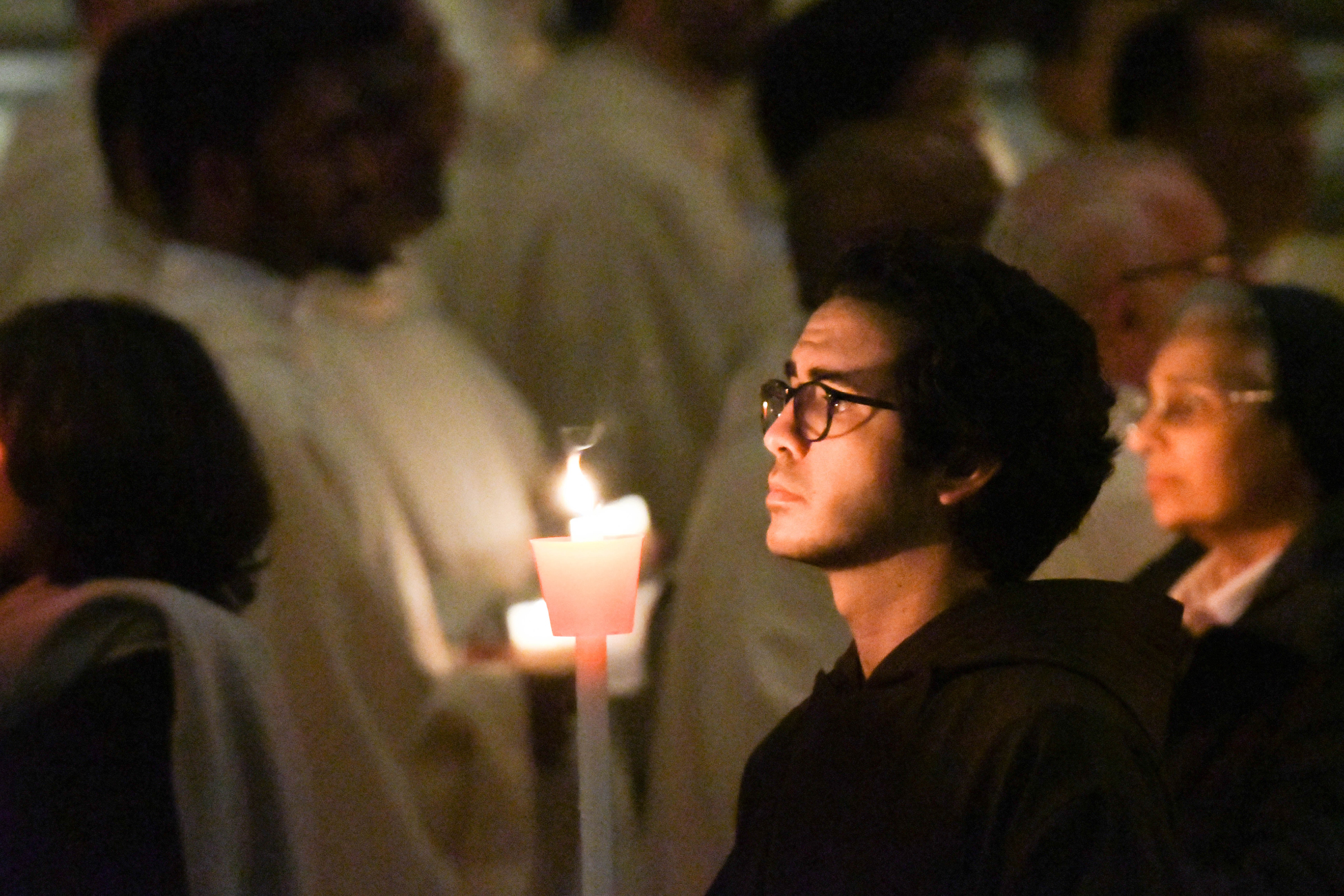 Sincerest apologies for the "lack of realisation of what has been happening" and for the fact that those who could intervene "failed to see warning signs or failed to take them seriously." The men and women religious, signatories of the document, declared: "We pledge to do all in our power to find an effective response" working together "to put in place new structures to ensure that the risks are minimised." These two points are contained in the Declaration released ahead of the meeting on the Protection of Minors in Rome signed by UISG (International Union Superiors General) and USG (Union Superiors General), titled "The abuse of children is wrong anywhere and anytime: this point is not negotiable." Men and women religious voice their "shame" for the abuse that "has taken place in our Congregations and Orders, and in our Church." However, they believe that "with the winds of change blowing through our Church and with goodwill on all sides, important processes and structures of accountability can be started and the ones already in place can be supported. New steps forward can be imagined and decisions can be made so that implementation can follow speedily and universally with proper respect for different cultures."
UISG comprises approximately 1.900 Superiors General of Institutes of Catholic Women Religious, representing 750 thousand women religious in 110 Countries. USG comprises 220 men religious with a total number of 200 thousand members. This extremely differentiated universe shares the same widespread vocation to minister to the young and vulnerable persons. As an example,
Over 62 million children worldwide attend educational institutions run by the Church
(72,826 nurseries; 96,573 primary schools; 47.862 secondary schools), along with 2.5 million high-school students and 3 million university students. Furthermore, their service is carried out in healthcare structures, charities and assistance centres amounting to 5,287 hospitals; 15,937 dispensaries; 610 leprosariums; 15,722 homes for the elderly, the chronically ill and disabled people; 11,758 kindergartens; 13,897 marriage counselling centres; 3,506 education or social rehabilitation centres and 35,746 institutions of other nature. Against the backdrop of these high numbers, the Superiors and Superiors General join with Pope Francis "in his mission to humbly acknowledge and confess the wrongs that have been done; to reach out to survivors; to learn from them how to accompany those who have been abused and how they wish us to hear their stories. For our own part we commit to do our best to listen better to survivors, humbly acknowledging that that has not always been the case. We will implement what is decided at this meeting in terms of the accountability required of those in authority."
USG and UISG preferential line of action entails the involvement of parents in the fight against abuse: "They have a natural instinct for the protection of children that is indispensable. In particular we underline the role of mothers. It is fair to say that
if women had been asked for their advice and assistance in the evaluation of cases, stronger, faster and more effective action would have been taken.
Our ways of handling allegations would have been different, and victims and their families would have been spared a great deal of suffering." The men and women religious intend to initiate the new course starting with the institutions they run: "Through the schools and the hospitals which many of us run, we can make a difference" since "those institutions now have a heightened awareness of the issue of abuse and better protocols and higher standards of protection are in place"; "we will integrate the protection of minors and vulnerable adults into our formation programmes, ensuring that, at every stage, appropriate instruction and education is given to both formators and those in formation"; "We will ask our Spirituality Centres to develop special outreach to any survivor who wishes to find help in their struggles with faith and meaning." However, "resources are always an issue" and "a glance at societies that have put child protection practices in place shows that even government health services struggle with providing adequate resources." For that reason, "we need to collaborate with each other in this area so that resources are used effectively and efficiently." To this end, the UISG and USG "will work to ensure that Congregations cooperate so that we reach out in the most effective way to survivors in their journey of healing."
Finally, a message to the survivors:  "we want to send a message directly to survivors and their families. We acknowledge that there was an inadequate attempt to deal with this issue and a shameful lack of capacity to understand your pain.
We offer our sincerest apologies and our sorrow. We ask you to believe in our goodwill and in our sincerity.
We invite you to work with us to put in place new structures to ensure that the risks are minimised." Furthermore, "we want to ensure that those who generously apply to join religious orders or who are trained in seminaries live in places of safety where their vocation is nourished and where their desire to love God and others is helped to grow to maturity."